Year 7 to Year 12
St Peter's Senior School balances an academic learning environment with a fun, engaging and curiosity led curriculum. Our focus is the whole student, with a pastoral system to ensure each student has the opportunity and guidance to achieve to their potential and be challenged to pursue beyond it.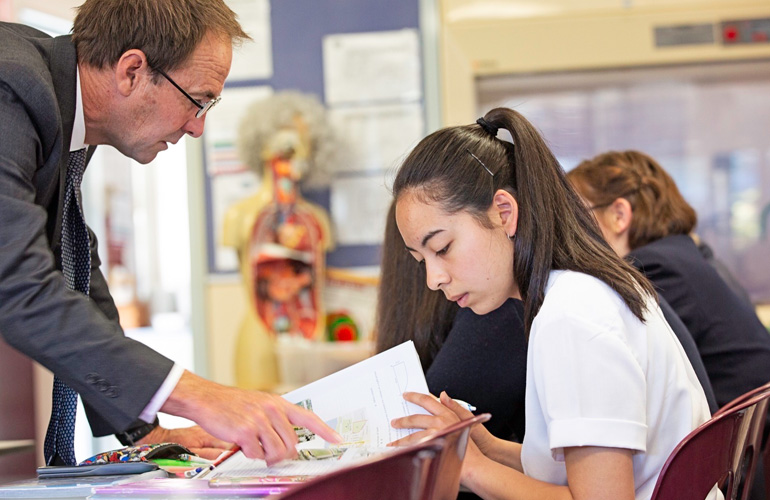 Our HSC results are the best in the Eurobodalla, and our subject selection is expansive, with a strong presence from each Key Learning Area to appeal to each student. Our subject choices organically change with student demand from year-to-year, with new offerings like Earth and Environmental Science and Sports, Lifestyle and Recreation added as required. We also offer Extension subjects 1 and 2 to ensure our academic students soar.
St Peter's Senior School has three concurrent electives in Stage 5, offering both French and Japanese, boutique subjects like Gardening in Year 7, a Senior Band and Blues Band.
Wednesday afternoon is Co-Curricular time from 12.30 to 3.00pm. Students choose from a wide range of activities from Surfing, Kayaking, Basketball and Tennis to Creative Writing, Making Board Games and Movie Make-up and many more.
We believe we have the perfect environment for a senior student to be guided, supported, and challenged and ultimately thrive.